Наверх
Innovations in Green Biotechnology Exhibition
23 july, 2021
"Innovations in Green Biotechnology" Book Exhibition is open in Russian National Public Library for Science and Technology on the 2nd floor on July 22 – August 23, 2021. The Exhibition is to examine the prospects for and results of practical applications of nanotechnologies and nanomaterials in biology, agronomy, zoo engineering, soil science, agrochemistry, agrifood technologies, ecology, and   renewable power resources production of agricultural by-products.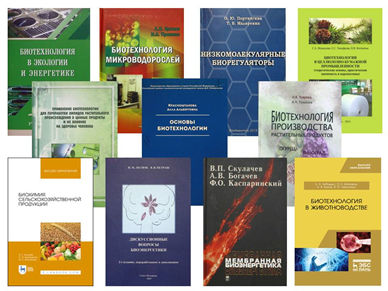 The publications on the display cover the wide range of issues on the plant raw material production, crop biosynthesis management; biotechnological methods to increase growth speed and obtain target products; possibilities and risks of plant genetic engineering, methods and processes of transgenic plant production and identification. The research materials in forestry, microalgae biotechnologies and valuable biologically active compounds. The focus is made on the global biorefining trends, i.e. the alternative bioenergy, biogas and its refining.
For bibliography, please visit RNPLS&R website, Section Thematic exhibitions.